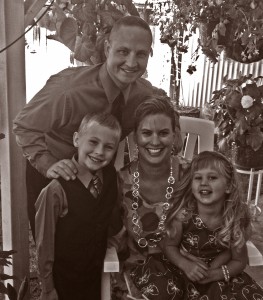 Dawn was born and raised in the Napa Valley where she gained most of her experience in Marketing and Creative Services for the wine industry. Early in her career, she learned the ins and outs of printing by working for several small printing companies in Tucson, Arizona. This background, together with her experience in marketing and design gives her a vast understanding of projects from start to finish.
Ryan was born and raised in Tucson, Arizona where he earned an associates degree in Fine and Applied Arts. He also has a background in the printing industry, but for the past 8 years has found his niche building custom signage and wrapping vehicles.
We were married in 2002 and now live in Reno, Nevada with our two children. Our goal is to provide you with not only a great product, but also exceptional customer service. Together, our knowledge and experience provide the skills needed to do just that. We look forward to working with you soon.